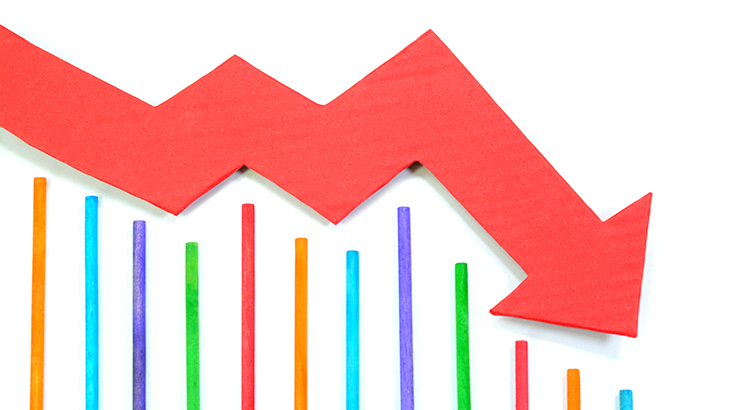 By: Keeping Current Matters
According to the latest FreddieMac Quarterly Forecast, mortgage interest rates have fallen to historically low levels this spring and they're projected to remain low. This means there's a huge incentive for buyers who are ready to purchase. And homeowners looking for eager buyers can take advantage of this opportune time to sell as well.
There's a very positive outlook on interest rates going forward, as the projections from the FreddieMac report indicate continued lows into 2021:
"Going forward, we forecast the 30-year fixed-rate mortgage to remain low, falling to a yearly average of 3.4% in 2020 and 3.2% in 2021."
 With mortgage rates hovering at such compelling places, ongoing buyer interest is bound to keep driving the housing market forward. Rates also reached another record low last week, so homebuyers are in what FreddieMac is identifying as the buying mood:
"While the rebound in the economy is uneven, one segment that is exhibiting strength is the housing market. Purchase demand activity is up over twenty percent from a year ago, the highest since January 2009. Mortgage rates have hit another record low due to declining inflationary pressures, putting many homebuyers in the buying mood. However, it will be difficult to sustain the momentum in demand as unsold inventory was at near record lows coming into the pandemic and it has only dropped since then."
There's no doubt that even though buyers are ready to purchase, it's hard for many of them to find a home to buy today. Mortgage rates aren't the only thing hovering near all-time lows; homes available for sale are too. With housing inventory as scarce as it is today – a nearly 20% year-over-year decline in available homes to purchase – keeping buyers in the purchasing mood may be tough if they can't find a home to buy (See graph below):
What does this mean for buyers?
Competition is hot with so few homes available for purchase and low mortgage rates are helping to drive affordability as well. Getting pre-approved now will help you gain a competitive advantage and accelerate the homebuying process, so you're ready to go when you find that perfect home you'd like to buy. Working quickly and efficiently with a trusted real estate professional will help put you in a position to act fast when you're ready to make your move.
What does this mean for sellers?
If you're thinking of selling your house, know that the motivation for buyers to purchase right now is as high as ever with rates where they are today. Selling now before other sellers come to market in your neighborhood this summer might put your house high on the list for many buyers. Homebuyers are clearly in the mood to buy, and with today's safety guidelines and precautions in place to show your house, confidence is also on your side.
Bottom Line
Whether you're looking to buy or sell, there's great motivation to be in the housing market, especially with mortgage rates hovering at this historic all-time low. Let's connect today to make sure you're ready to make your move.
How Covid-19 has Changed the Experience of Buying Real Estate
By Erin Wright and Christina Waterhouse
Over the last three weeks, we have explored the economic impacts of Covid-19 on our local Real Estate Market. These next two weeks we will be focusing on the challenges that are currently being faced by buyers and sellers transacting real estate and how our local market has responded to those challenges to make the process safer and easier.
The Buyer Process During Covid-19
Implementing the Governor's Rules
Buying a house in the current pandemic has proven to be a bit challenging. There are some new practices we are seeing to help keep everything organized and try to keep people safe. We will start by reviewing what is required by the Governor of Washington State for Clark County. Currently there are two rules in place, no more than two people can be inside of a house at a time during a showing. Also,  people must maintain six feet between them for social distancing. This means that buyers can only enter a house one at a time with a Realtor. This can be difficult because families, couples, friends, or investors cannot be in the house at the same time discussing their thoughts on it. We have found it helpful to take Buyers in one at a time while maintaining the 6 feet for a buffer, and then reconvene in the street in front of the house to discuss the property while it is still fresh in everyone's mind. The sooner all buyers can discuss the property together the better to ensure that nothing is lost. This process does increase the time it takes to view properties. We plan on showings taking about twice as long because each person is shown individually and then we discuss at the end instead of while actually going through the property.
Virtually Viewing a Neighborhood and House
Prior to actually viewing a property in person, there are many things a buyer should plan on doing before ever having the agent schedule the showing. First, a buyer should become very familiar with a desired neighborhood. This can be done by discussing the neighborhood with a Realtor. Ask about the schools, amenities, and house styles to start. A Realtor can also send you links to local publications, neighborhood data, and school sites . It is also a good idea to take a drive through the neighborhood and see what it is like in person.
Once the desired neighborhoods have been pinpointed, take advantage of all of the online tools to view specific properties. When looking at houses online, switch the map function to show an aerial view of the property. Look for both pros and cons of the property's location. Are there parks nearby? Power lines? Is it on a busy road or to close to a large freeway? Once the properties with desirable locations are found, thoroughly look at the photos of the property. Pay attention to the sizes of rooms by using the furniture in the photos as a gauge. Also, pay attention to how the house flows, again furniture can be used to help identify how the photos are moving through the house. When available, look at the online floor plan and virtual tour. Combined, these tools help Buyers understand the property better to see if it is a fit for what they are looking for.
What to Expect During Showings
With a narrowed down list of approved properties, buyers should call their Realtors to set up showings. We already discussed the rules of showings above based on the Governor's guidelines. However, there are additional things buyers should expect during this time. First and foremost, get pre-approved. Almost all sellers are requiring pre-approved buyers only to view properties. Once pre-approved send the letter to your Realtor, they may be required to submit it prior to a showing. Additionally, some sellers are having buyers and their Realtors submit a basic health questionnaire prior to a showing. With the showing scheduled and all necessary information submitted, be prepared to take a few extra steps to keep things sanitary. Sellers are requiring a variety of things for people going into their homes: masks, sanitation wipes, gloves, hand sanitizer, and shoe covers to name a few. Most items requested to be used will be provided at the house itself. If they are not provided at the house and you do not have access to them, request them from your Realtor. If the request is made in advance, it can often be accommodated.
When you first enter the market, this may all seem a bit alarming. However, we have seen several companies, agents, and sellers really step up to keep everyone safe and make everyone feel comfortable. For more information on how to stay safe and what to expect as a buyer in this market, please feel free to comment on this blog post or reach out to us directly.
As always, we welcome any questions you may have and are happy to offer advice.
Posted on May 29, 2020 at 12:22 pm
Erin E. Wright
Posted in

Buying a House, Real Estate During Covid-19, Real Estate Market
Tagged

Buyer, Buying Real Estate, Christina Waterhouse, Clark County, Clark County Real Estate, Clark County Real Estate Agent, Erin Wright, Negotiating Real Estate, Real Estate, Real Estate and Covid-19, Real Estate During Covid-19, Vancouver Real Estate, Vancouver Real Estate Agent, Vancouver WA Real Estate, Windermere Real Estate, Wright Waterhouse Homes, Your Neighborhood Realtor