Social Links Widget
Click here to edit the Social Media Links settings. This text will not be visible on the front end.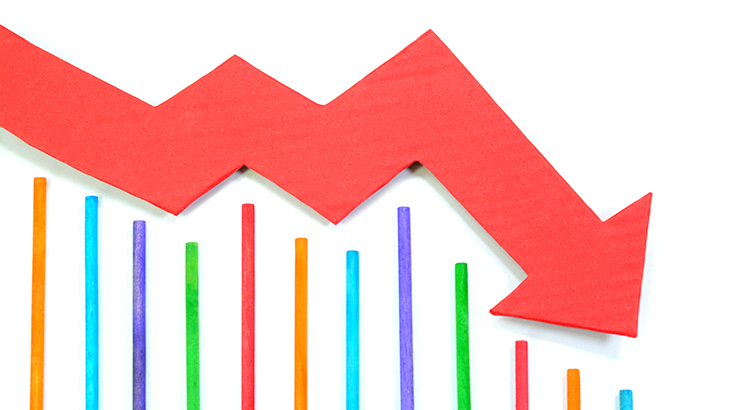 By: Keeping Current Matters
According to the latest FreddieMac Quarterly Forecast, mortgage interest rates have fallen to historically low levels this spring and they're projected to remain low. This means there's a huge incentive for buyers who are ready to purchase. And homeowners looking for eager buyers can take advantage of this opportune time to sell as well.
There's a very positive outlook on interest rates going forward, as the projections from the FreddieMac report indicate continued lows into 2021:
"Going forward, we forecast the 30-year fixed-rate mortgage to remain low, falling to a yearly average of 3.4% in 2020 and 3.2% in 2021."
 With mortgage rates hovering at such compelling places, ongoing buyer interest is bound to keep driving the housing market forward. Rates also reached another record low last week, so homebuyers are in what FreddieMac is identifying as the buying mood:
"While the rebound in the economy is uneven, one segment that is exhibiting strength is the housing market. Purchase demand activity is up over twenty percent from a year ago, the highest since January 2009. Mortgage rates have hit another record low due to declining inflationary pressures, putting many homebuyers in the buying mood. However, it will be difficult to sustain the momentum in demand as unsold inventory was at near record lows coming into the pandemic and it has only dropped since then."
There's no doubt that even though buyers are ready to purchase, it's hard for many of them to find a home to buy today. Mortgage rates aren't the only thing hovering near all-time lows; homes available for sale are too. With housing inventory as scarce as it is today – a nearly 20% year-over-year decline in available homes to purchase – keeping buyers in the purchasing mood may be tough if they can't find a home to buy (See graph below):
What does this mean for buyers?
Competition is hot with so few homes available for purchase and low mortgage rates are helping to drive affordability as well. Getting pre-approved now will help you gain a competitive advantage and accelerate the homebuying process, so you're ready to go when you find that perfect home you'd like to buy. Working quickly and efficiently with a trusted real estate professional will help put you in a position to act fast when you're ready to make your move.
What does this mean for sellers?
If you're thinking of selling your house, know that the motivation for buyers to purchase right now is as high as ever with rates where they are today. Selling now before other sellers come to market in your neighborhood this summer might put your house high on the list for many buyers. Homebuyers are clearly in the mood to buy, and with today's safety guidelines and precautions in place to show your house, confidence is also on your side.
Bottom Line
Whether you're looking to buy or sell, there's great motivation to be in the housing market, especially with mortgage rates hovering at this historic all-time low. Let's connect today to make sure you're ready to make your move.
How the Current Selling Season Compares to Last Year's Selling Season
By Erin Wright and Christina Waterhouse
We have been closely watching our local real estate market since the start of the pandemic. There is a lot of conflicting information about how the market is currently doing. Transactions are happening, but is it business as usual?
For this week's blog topic, we are further looking into how the real estate market is currently performing and how it compares to last year. The quick answer is that we are still in a seller's market, seeing homes go pending quickly for close to or over asking price. The more accurate picture is a bit more complicated. Last year Clark County saw a robust selling season, with the months of March through November having over 1,400 active listings per month up to over 1,800 active listings per month.[1] Additionally, the months of March through August in 2019 had over 800 pending listings per month.[2] Our current market is performing at about 80% of last years market. Last month we had 1,279 active listings and 608 pending listings. [3]
This is important to note because although we are seeing a seller's market with quick activity, similar to last year, we are not seeing a normal amount of inventory or buyers. Currently we are seeing multiple offers and houses in certain price points selling for over asking. However, with fewer active buyers and fewer active sellers, there are some variables in our market to consider for how it will proceed moving forward. This current ratio of supply and demand may continue, more buyers may enter the market without more listings to buy, or more sellers may enter the market without more buyers to buy. If the ratios stay the same, we will continue to experience a relatively quick market favoring sellers. If more buyers enter the market without increasing the supply, we will experience an even more favorable seller's market, encouraging multiple offers and driving prices up. If more sellers enter the market without an increase in buyers, we will begin to see a softening and a more neutral market where buyers and sellers both share equal bargaining power. Though no one knows for sure what will happen, there seems to be a consensus among real estate economists that home sales will be down 10-15% this year compared to last year.[4] Additionally, homes may experience a slight drop in value during the 3rd and 4th quarter of this year, but still appreciate marginally year over year by about 2.5%.[5]  For more information on the specific economics of the housing market this year, please feel free to watch the video below from economist Matthew Gardner.
As always, we welcome any questions you may have and are happy to offer advice.
[1] History of Monthly Active Listings According to Trendgraphix
[2] Last Months Active and Pending Listings According to Trendgraphix
[3] Last Months Active and Pending Listings According to Trendgraphix
[4] Market Forecast According to Matthew Gardner
[5] Market Forecast According to Matthew Gardner